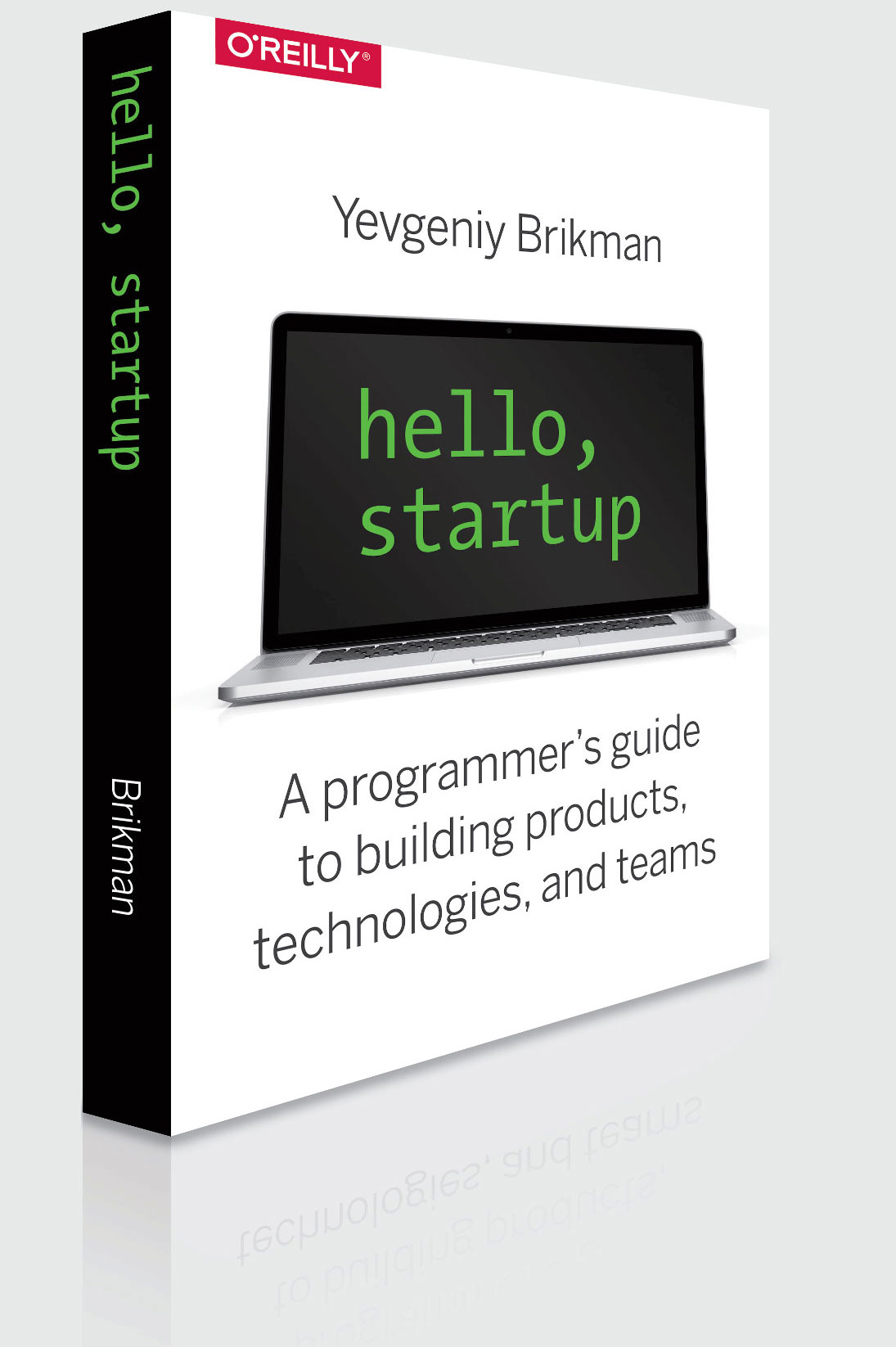 Startup Resources:
Monitoring Tools
Learn how to keep track all of your server metrics, business metrics, and alerts. See the "Software Delivery" chapter in Part II, Technologies for more info.
These startup resources are based on the book Hello, Startup: A Programmer's Guide to Building Products, Technologies, and Teams by Yevgeniy Brikman. These resources are a work in a progress. They are also open source, so you can add your contributions by submitting a pull request to the Hello, Startup GitHub Repository. To see how these resources fit into the bigger picture, check out the The Startup Checklist, which is a comprehensive collection of everything you need to do to launch a startup.
Logging Tools
Logging is your first layer of monitoring. Make sure you understand log levels, log formats, and log aggregation.
---
---
---
---
---
---
---
Availability Metrics
The most basic metric: can a user access your site / product or not?
---
---
---
---
Business Metrics
Tools to monitor what are your users are actually doing in the product. These are the metrics the CEO and product team look at.
---
---
---
---
---
---
---
---
Application Metrics
Tools to monitor what your application code, both on the server-side (QPS, latency, through put, error counts) and on the client-side (load time, payload size, crashes).
---
---
---
---
---
---
---
---
---
Process Monitoring
Tools to keep processes up and running after a crash or reboot.
---
---
---
---
---
Code Metrics
Tools to measure code coverage, bug counts, lines of code, etc.
---
---
---
---
---
Server Metrics
Tools to measure how the hardware is doing: CPU usage, memory usage, hard drive usage, and network traffic.
---
---
---
---
---
---
---
Alerting
Tools to alert you when your metrics are out of line.
---
---
---
---
---
---
Further Reading
More reading on monitoring and metrics
---
---
---
---
---