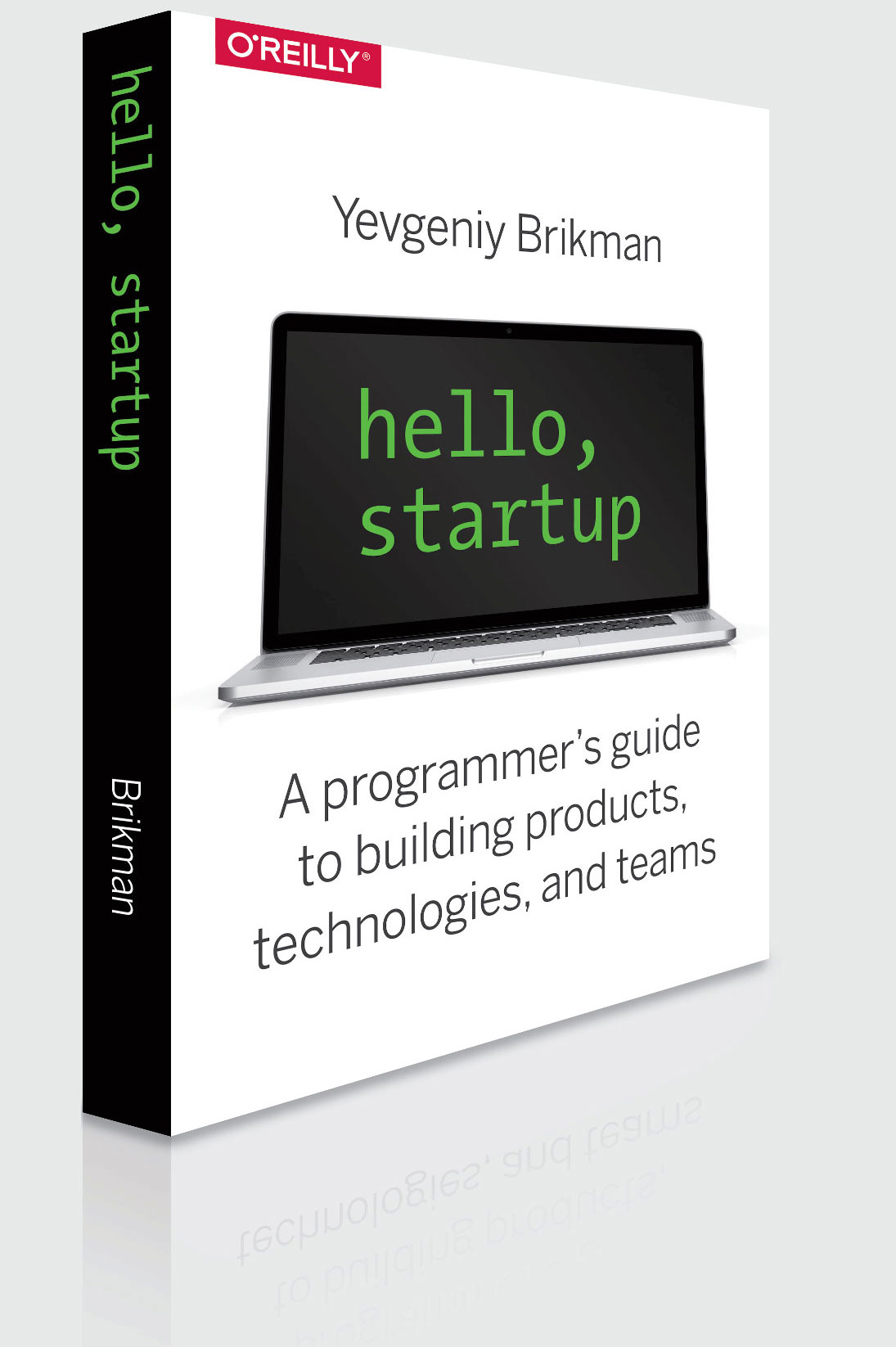 Startup Resources:
Minimum Viable Product
How to define a minimum viable product (MVP); how to build prototypes quickly and cheaply. See the "Idea, Design, MVP" chapter in Part I, Products for more info.
These startup resources are based on the book Hello, Startup: A Programmer's Guide to Building Products, Technologies, and Teams by Yevgeniy Brikman. These resources are a work in a progress. They are also open source, so you can add your contributions by submitting a pull request to the Hello, Startup GitHub Repository. To see how these resources fit into the bigger picture, check out the The Startup Checklist, which is a comprehensive collection of everything you need to do to launch a startup.
Landing Pages
Tools that help you quickly build a landing pages, drive traffic to it, capture email addresses, and A/B test different copy and designs.
---
---
---
---
---
---
---
---
---
---
---
---
---
---
A/B Testing
A/B testing and multi-variate testing allow you to test changes to your products against each other and see which ones perform better.
---
---
---
---
---
---
---
---
---
Explainer Video
Tools that make it easy to put together a video that explains your product.
---
---
---
---
---
---
---
---
---
---
---
---
---
---